Unquestionable Value of Reading for Everyone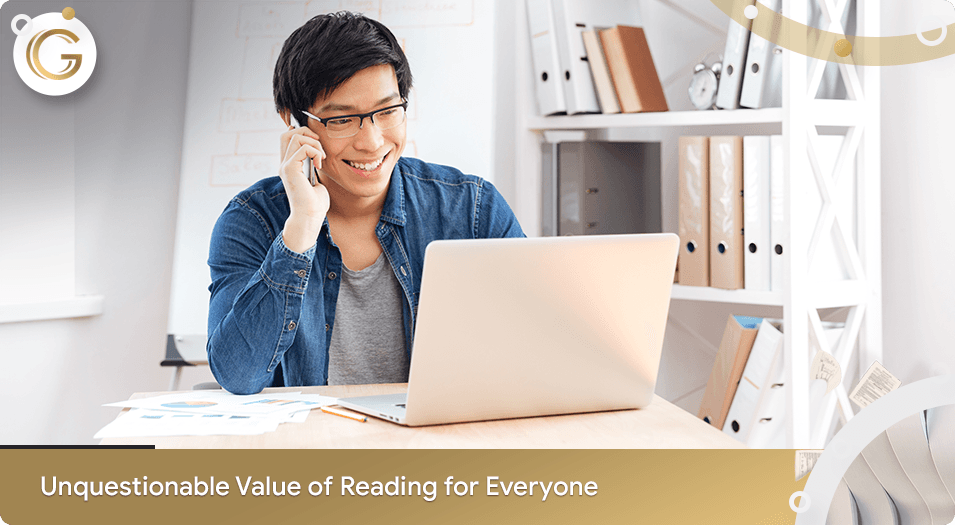 Reading is extremely beneficial. It boosts your creativity, improves your intellectual abilities, increases your understanding of complex problems, and helps you to relax – all at the same time. Unfortunately, today people read less saying that they do not have time for that. In case you also consider it to be a disturbing tendency and want to increase the number of books you read per year, you need to know how to wisely add reading to your daily activities.
Making time to read: essential tips

Borrow more books than you can read. When you have a pile of books that need to be returned soon, it definitely motivates you to read more. If you read digital books, do the same thing – download many books onto your e-reader.
Read more than one book at a time. Read some books at night (fiction is usually better for that) or in the public transport (choose non-fiction in this case).
Set a goal per reading session. Challenge yourself to finish reading the chapter before moving on and doing something else. Another idea is to convince yourself to read more pages every time. Eventually, it will help you read more books.
Ignore what you "should" be reading. Read for yourself, considering what you like instead of lists of "the best" books to read. Do not let others put pressure on you and make you read something you do not really like. Thus, you will make your experience more enjoyable.
Practice speed-reading. Learn different techniques to read faster. For instance, you may try grouping words rather than reading them one by one or making your eyes move faster while reading. You may also try to finish a paragraph while holding your breath.
Use all your devices. Install reader apps on all your devices to make sure that you can read wherever and whenever you have time. Synchronize them across all the devices to always be able to start from where you have finished. Read while standing in the line, taking a break, or waiting for someone, and you will easily read many pages per day.
Read before going to bed. It is a great way to relax and prepare for a good night's sleep. Therefore, you should make it a habit.
Track your progress online. Use such websites as GoodReads to track your progress, overview the books you are reading now and those you would like to read next. You can also write reviews of the books you have read.
Stop reading random news articles. Better pay attention to reading your book or at least book reviews.
Join a reading challenge. Read the same book with other people, take part in discussions, and move forward together with others. It will create motivation to reach the goal and continue reading.
Importance of reading books is unquestionable. Therefore, you should acquire good reading habits to continuously develop yourself!