The Best Places to Travel this June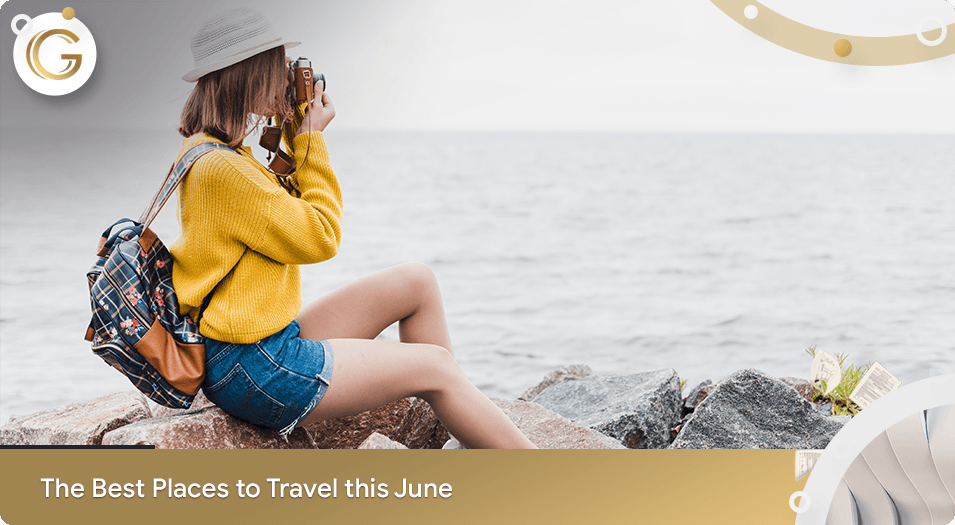 June is one of the best times of the year for traveling and we have chosen several top European cities to visit in this month. In the beginning of the summer, the weather is cooling off, but swimming is still a great option, and flight prices are much lower than in the end of a summer.
Here are some of the best places to visit in Europe, which you should consider

Margate, England

This historical English city has a unique artistic energy, with its world-class art gallery, sparkling bays and sandy beaches. Margate is known for its tempting retro shops and cool café culture. You should definitely visit this city, which is in the bloom of cultural renaissance. Do not miss the chance to visit the Tom Thumb Theatre and the Theatre Royal, which are known as the smallest theaters in the world. Also, consider visiting the Shell Grotto and the Margate Clock Tower.
Ibiza, Spain

If you are a fan of beachside fun, you should visit this small, but wonderful Mediterranean island in June. Ibiza really has quite a lot to offer to travelers, like Cathedral of Santa Maria d'Eivissa, the Punic necropolis of Puig des Molins, the Castle of Ibiza and the Cala Comte beaches.
Cassis, France

This amazing seaside commune offers numerous outdoor activities and awesome traveling ideas for everyone. Make sure to drive by the Chateaux de la Maison des Baex; though it is not open for public, its exterior is definitely worth seeing. If you like resting on the beaches, be sure to go to the Plage de l'Arène and Plage du Corton that are located to the south of the village.
Siena, Italy

In reality, Siena is even more elegant and prettier than on the postcards. Besides, the weather here is great in autumn, so this is one of the best places to visit in June. You will be amazed by numerous cathedrals located in the city, which can make you feel amazed. Among the places to see in this city, there are Siena's Cathedral, the Botanical Gardens, and The Hard Rock Café.
Bruges, Belgium

This city of canals is also often called 'the Venice of the North'. Here, you should see the amazing collection of art-filled churches and museums, such as The Church of Our Lady. The Frietmuseum on Vlamingstraat is the only museum in the world, which is dedicated to the potato in all its golden-fried splendor. You should also visit the Old Chocolate house and try the best hot chocolate in the world.
One of the best things about traveling to Europe in June is that you will not run into as many tourists as during the end of a summer season. With a temperate climate and amazing landscapes, the cities described above are worth a trip!