How to Write an Effective Scholarship Essay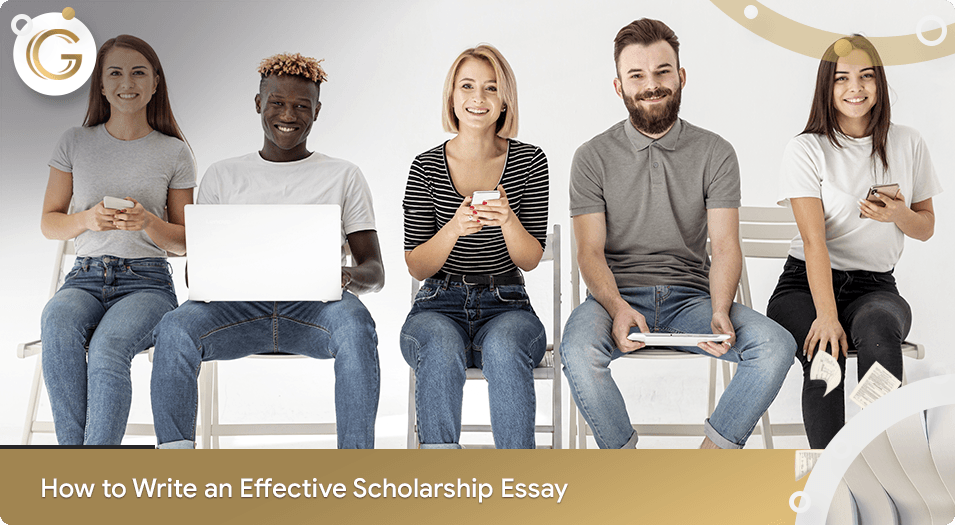 According to college boards, there is a number of criteria that every scholarship essay must meet. First of all, it should reflect the personality of the author and highlight his or her strong sides. Secondly, the general style and the author's command of language heavily influence the quality of the essay, so they should also be considered. Finally, it often boils down to the way you organize your work, so pay attention to the following academic writing guide.
Steps of Writing an Essay

Once you've contemplated on the topic, create a plan of your work. Decide how long your essay should be to meet the requirements, how many sources you'll use and how much time you need to finish it. Remember to dedicate certain time to each step of creating your essay.
Right off the bat, keep an eye on your language. There are many forms of writing, but a scholarship essay isn't the one that can be slacked. Your language is your only tool in this case, so take the most advantages of it.
List all your points on a separate piece of paper. By doing so, you'll be able to organize your thoughts clearly and won't mess everything up in the essay. In addition, once you put them on paper, you'll be able to immediately differentiate good arguments from weak ones.
Research. As long as you don't steal someone else's thoughts, it's fine to get inspired by reading through various sources. However, never read complete essays, because then you'll find it hard to distance yourself from them and create something unique.
Although the concept of the topic of your essay wasn't mentioned in the steps above, its importance should never be overlooked. Keep in mind that you'll need to use references, so choose something that has already been discussed by some influential people who work in the sphere of your interest. Never use sources that you aren't sure about, because they might have a counterproductive effect. Don't limit your resources only to books, but try to implement various forms of information, for example, audio and video.
Writing a scholarship essay is a responsible task, so you cannot allow yourself to do it half-heartedly. Your main goal should be to impress the examiners, so think beforehand what tools you're going to use to achieve that. In this case, appealing to the senses isn't a good idea, because what is appreciated is clear judgment. Try to avoid using figurative language and literary tropes to follow the appropriate writing structure.
Finally, remember that any kind of writing is an activity that allows you to express yourself. Don't see it as an obligatory thing you need to get over with as soon as possible. Rather, consider it as a chance to prove other people that you're good enough to earn a position among scholarship holders.