How to Improve Your Application Essay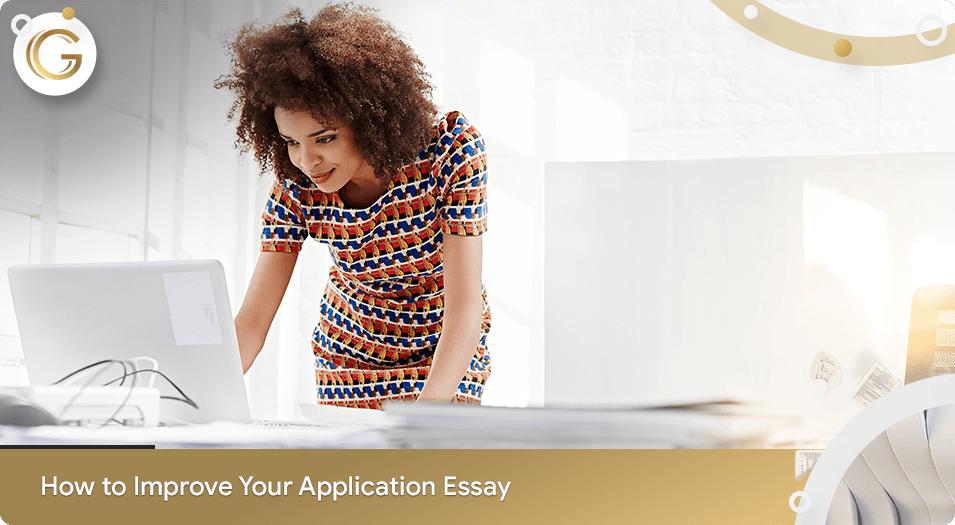 While application essay may seem to be the easiest aspect of your application, in reality, students get too confused as there is a wide variety of opportunities concerning the choice of a life situation to describe, features of a character to highlight, creative approach, language, and sentences to use. At the same time, application essay is a perfect chance to show admission officers true you and make them interested in your unique personality.
To simplify the process of writing your application essay we recommend taking into consideration the following pieces of advice:

Be attentive while reading essay prompts. This initial and very important step can't be omitted as all your writing process depends on the accurate understanding of the purpose of a prompt. Is there a hidden context in a prompt? What would the admissions officers want to get to know about your personality suggesting such a prompt? How could a prompt be connected with your success in college?
Think of a writing plan, which means that you should take some time focusing on the brightest, informative enough aspects of your life so the readers can get to know more about who you are. Consider whether the topic that you've chosen is narrow and personal as well as covers the topic of a prompt. Then, decide whether you will spend an hour a day or will write a paragraph a day or will complete the whole application essay at once. On this stage, make sure there will be enough time left for revision and proofread of your essay.
Show, don't tell. It is meant that you should be specific concerning a certain situation you present. You should describe only necessary details, provide only with relevant reasons and be consistent in developing your ideas! Your aim is to make the admissions officers experience what you've gone through, what you've felt and what you've learned. Let them visualize a situation while reading your essay.
Mind your vocabulary, your sentence structures, and voice in general. Keep in mind that your essay should correspond to the college-level requirements. Avoid the usage of advanced vocabulary as well as formal, business-like words. Combine similar simple sentences into compound and complex. Moreover, you have to write your application essay in your own voice as the admissions officers will quickly notice plagiarism and humdrum phrases, which never show your true self, but will rather spoil first impression about you as an applicant.
Ask someone to proofread. Your final step in writing application essay implies a thorough check and proofread. An opportunity to ask someone to read your essay and share his or her opinion with you would be great as well as would minimize the number of possible mistakes.
Be ready to face any difficulties in writing the application essay and amaze everyone with your excellent ability to be precise, consistent and simply stand out of the crowd with the help of our effective application essay tips!