How Rich People Think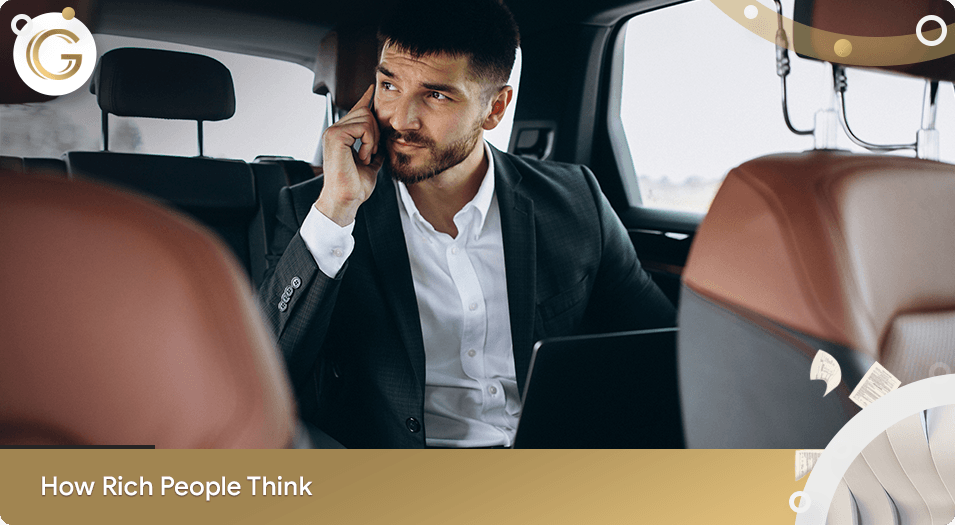 Back to history, people have always been divided into different social groups according to the amount of money they've possessed. The reason for such a financial difference is obvious. The way we think leads us to the place we are and the thinking of a rich and an average person differs tremendously. Let's have a deeper look at the train of thoughts, which, on the one side, helps a person to become one of the wealthiest people in the world and, on the other side, makes a dream to become rich far-fetched. Ideas concerning a person's finances well are perfectly represented by Steve Siebold, one of the world's millionaires who has described the uncommon attitude towards money of the rich in comparison to the average person. He assumes that main reasons why most people are broke are wrong beliefs and strategies we stick to in our life. For example, while the rich are focused on earning and investing money, the
Ideas concerning a person's finances well are perfectly represented by Steve Siebold, one of the world's millionaires who has described the uncommon attitude towards money of the rich in comparison to the average person. He assumes that main reasons why most people are broke are wrong beliefs and strategies we stick to in our life. For example, while the rich are focused on earning and investing money, the middle-class people are focused on saving and spending money. These and other relevant views suggested by Siebold support the idea of taking risks, starting a business, making more money and having bigger revenues through investments rather than missing ample opportunities because of fear to get disappointed or lose what you already have. Of course, the idea is not to "see money through the eyes of emotions", but "to think about money logically", through the belief in acquiring the specific knowledge that will bring them closer to their dream.
The way the rich think also concerns the prejudiced attitude we have toward certain things. While the average people are individual-oriented and believe one has "to choose between a great family and being rich", the rich are sure they can have it all and treat money as a leverage to achieve an aim. Another bias against money concerns its nature. Whether you think money is good or bad, a friend or an enemy, the root of all evil or mean to succeed, it still determines your financial status. In reality, the thought about money which makes the rich differ from the middle class rotates around the belief that money "is one of your greatest allies", that "it's a friend that has the power to end sleepless nights of worry and physical pain, and can even save your life".Another important issue concerning money thinking is based on the final goal and the question "what does money bring in our life?" The rich believe that "money is liberating" and is "the right" one has in his or her life. The rich are obsessed with money and reaching what they want, whereas the average people accept "obsession as a bad word" and accuse money of being "the great oppressor", stress-enhancer and simply "a never-ending evil" which has conquered their lives.
As we see, there is a huge difference between the attitudes towards money and goals the rich and the middle class set in their lives as well as beliefs each of the sides professes. It is your personal choice which path to choose: to belong to the average people or to shape a completely diverse view towards money that rich people have.